Topsham to Exmouth walk or cycle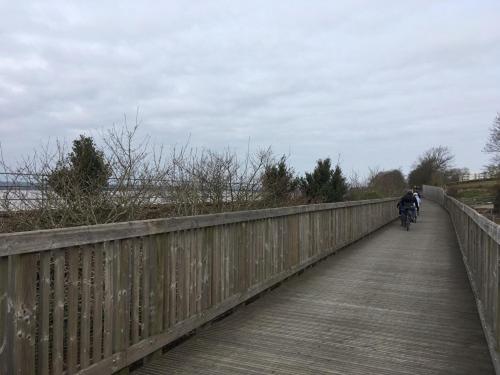 Park at Topsham station, just £2.50 all day. Excellent flat footpath beside estuary and rail track with marvellouus views. Flat five mile walk. Stop at Lympstone village for tiolets and refrshments. Walk onto Exmouth to explore and catch train back to Topsham.
Cox tor on Dartmoor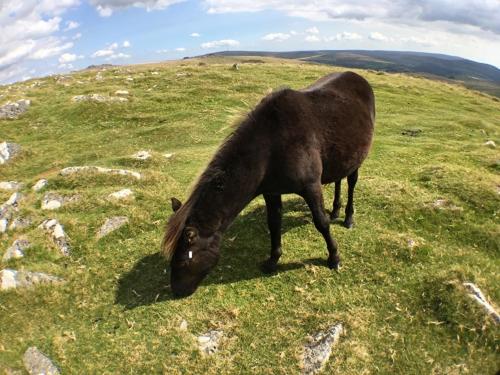 On the B3357 from Tavistock. Large car park with ice cream vans in summer. Cross road to walk up to Cox tor. Uphill about a mile flat plateau at top with Dartmoor ponies. Fine 360 degree views.
Tarka trail from Torrington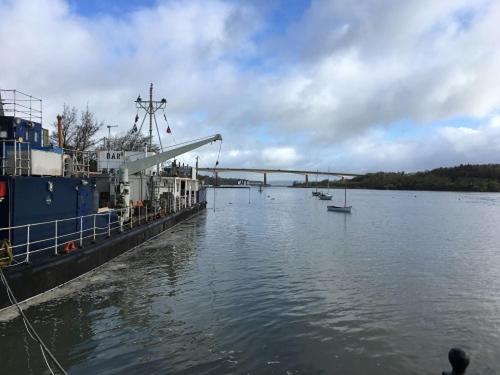 About 20 minutes away from Petrock Holiday Cottages. Park at Puffing billy on outskirts of Great Torrington. Cycle hire available. Flat walk towards Bideford. Refreshments and toilets in Bideford plus trips to Lundy Island.